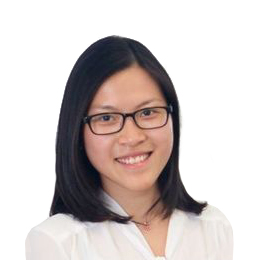 Shu-Lin works at CCH as our Paediatric Dietitian and Nutritionist.
She understands that all children have different nutritional needs and helps families ensure that they are equipped with the necessary knowledge to make the right food choices so that their children will grow well into adulthood. In this Blog Shu-Lin shares some ideas for healthy winter warmers:
Winter can be a cold, miserable month with children being stuck at home and spending less time outdoors.
I suggest for busy parents to make meals that are quick and simple. The key to combating the cold winter months is to prepare warm, hearty meals for the whole family.
Hint: this is a good time to get your slow-cooker out!
It is important to keep your child's diet varied. Some things you can prepare in your slow cooker are slow cooked chicken/meat with lots of veggies. Food like lamb shanks and casseroles are great, you just put everything in the slow cooker and let it cook on its own, while you spend your time doing other things around the house. When the food is done, serve it with boiled, steamed or roast veggies and you have an easy, simple meal!
Another idea for winter is soup! I suggest adding in some protein too, like eggs, beans, chicken, meat and if the recipe allows, add some veggies too.
Here are some of my favourites:
Chicken and noodle soup
Minestrone (instead of using beef, try using legumes instead for a meat-free dish)
Chicken and vegetable soup
Seafood / fish chowder
Pea and ham soup
Other recipes that you can consider for the colder months include curries, stroganoff and good old bolognaise. Again you can add plenty of veggies in them and serve them with rice or pasta to make it a meal.
Fruit is also important to keep your vitamins and fibre intake up, so make sure you remember to add some fruit into your child's lunchboxes as a great snack for school. Stewed fruit can be great for desserts on cold winter nights. To add some crunch to it, try adding some baked oat crumble or granola. Serve them with some cream or ice-cream to finish, or substitute with plain yoghurt for a lower fat and sugar alternative. Remember, adding yoghurt can be a great way to help boost calcium intake for your child!
About Shu-Lin
Areas of Expertise:
* Weight management – underweight/overweight *Management of poor growth or failure to thrive in infants *Food allergies *Food intolerances – eg. Fructose intolerance, wheat intolerance, Elimination diet, lactose intolerance *Gastrointestinal issues – eg. Coeliac Disease, Constipation *Healthy eating for disordered eating patterns/eating disorders *Extreme fussy eating/problem feeders – using the Sequential Oral Sensory (SOS) approach to Feeding *Additional languages: Mandarin and Malay
Professional Highlights and Memberships:
Bachelor of Nutrition and Dietetics (University of Newcastle, New South Wales)
Certificate in Paediatric Dietetics (Royal Children's Hospital, Victoria)
Member of Dietitians Association of Australia – full Accredited Practising Dietitian status
Member of the working party for the Practice-based Evidenced in Nutrition (PEN) guidelines for eating disorders
Dietetics lead for developing a multidisciplinary paediatric food allergy clinic
A supervisory role for level 1-2 dietitians and dietitian assistants
A supervisory role for dietetic students from Flinders University and Wollongong University