If your child is heading to a new school this year, you may need to start talking about it asap, as it is it's normal for your child to feel anxious about starting school. Your child may also be feeling a bit uncertain after the turbulent school year we endured last year too.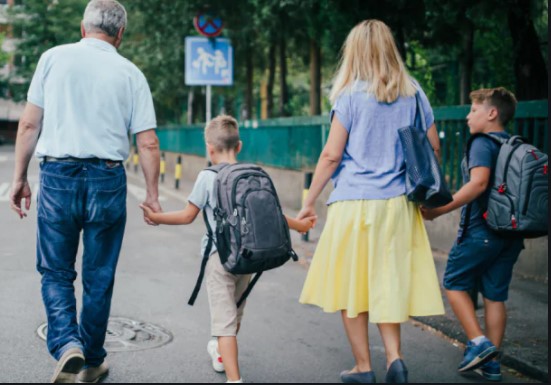 Children with autism spectrum disorder (ASD) find the transition to new classes or new schools difficult. The desire to maintain sameness in the environment and follow routines, difficulty in understanding verbal instructions, literal thinking, reduced flexibility, and social difficulties, such as noticing social cues, can turn the easiest of transitions into a nightmare.
Many parents wait to talk about this big transition until a week or two before the new school year starts. Waiting can cause anxiety within your child.
Talking about the transition right now allows your child to get used to the idea of starting a new school and you can discuss any questions or concerns they may have.
Here are a few suggestions for preparations to do the week before school starts.
Wake up at the new time for school a few days beforehand.
Practice morning "getting ready" routines for school.
Post the visual schedules for morning routines if they were not followed over the summer.
Practice the journey to the school by walking there each day, or driving by.
Walk around the school with no one around
Take your child shopping for school supplies
Create a checklist of new school routines to provide predictability and lessen anxiety.
For example:
– 8:40 Bell Rings
– 8.45 Go to locker and put backpack and coat in there.
– 8:50 Proceed to classroom etc.
List times for class change, recess times, lunch and dismissal times.
Build familiarity
You may even like to write a story featuring your child about transitioning from summertime to school. Highlight the big changes that may cause anxiety such as waking up earlier, taking the bus, or eating lunch at school rather than at home.
Starting a new school is stressful for anyone, but careful preparation is the key to success. Creating predictability about the school day will lessen anxiety and fear. There will be new challenges to face in a different school, but a solid support system and coping strategies will make the transition to a new school an easier one. Here's to a great school year and fingers crossed for no more lockdowns and homeschooling!