"Hey mum, I can't go to school today because I am feeling sick." This is a common complaint from children as most parents would know. When this becomes a pattern, it is important to investigate the reasons why the child may not be able to verbalise, such as anxiety or fear. For many children, social difficulties and poor sleep patterns are the main causes of avoiding school. In the current climate with children being at home, they may not want to go back to school either.
The most important thing to do if your child refuses to go to school is to identify the underlying problem. Is it workload, peer pressure, your child's way of coping? COVID-19?  Look at your child's situation closely. Is there a social problem? In my experience, most kids who refuse to go to school fall into one or more of these four categories:
Bullying:
Struggling Academically
Problems with authority/behaviour
Anxiety
Parents, do the best they can, but may often feel alone in dealing with these types of power struggle behaviours in the home just to get children to school. You are not alone, research tells us that approximately 5 per cent of children between the ages of 6 to 16 have significant difficulties attending school. This causes distress to parents and children themselves and the school finds it difficult knowing how best to respond. When school attendance persists for a few weeks or even months, this can have a detrimental impact on the child's social and emotional wellbeing and educational outcomes. Also, if your attempts to address the problem aren't working, perhaps it's a good time to seek professional help.
As a Mental Health Social Worker and Family Therapist, I specialise in addressing the barriers that make going to school hard. I have a Bachelor of Social Work, a Postgraduate Diploma in Family Therapy and have completed developmental psychiatry training. I have been working in the field for 20 years working with children and adolescents. In the past three years, I have established a private practice focusing on helping children with difficulties re-engaging in education.
My approach involves a comprehensive assessment of your child's difficulties. I draw on a range of modalities including Cognitive Behavioural Therapy, Solution-Focused Therapy, Positive Parenting, Exposure Therapy and Mindfulness. I strongly believe in a team approach, between the child, myself, the family and the school. We develop an individualised return-to-school plan (Medicare rebates available with a referral from your GP or Paediatrician).
I have offices in CCH Keilor and St Kilda. I also provide Telehealth, home visits (when necessary) and Walk and Talk Therapy with my therapy dog "Max". I am providing an exercise therapy program called "Fit for School" for teenage boys during the school holidays in September.
John was recently interviewed by Michael Carr-Gregg from SchoolTV about school refusal which is now live to 1000,000 families from subscribing schools around the country. Click here to view video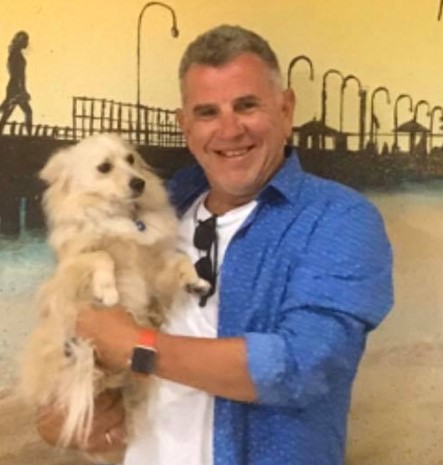 For more information about John click here